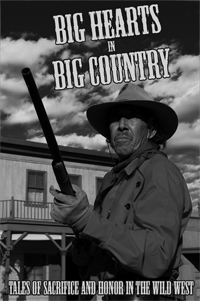 The Free RPG Blog
reviewed Big Hearts in Big Country
today.
By any account, it's a glowing review, which is gratifying. The real measure is whether players enjoy the game, though. If you play
Big Hearts in Big Country
, please drop me a line and tell me how it went for you. I'd love to hear how it works in practice for people who didn't write the rules (heh).