Here's a teaser photo for Carnival of Souls 2009. These are some pirate ship cannonades my brother built for the main walkthrough haunted house attraction. They look awesome, don't they?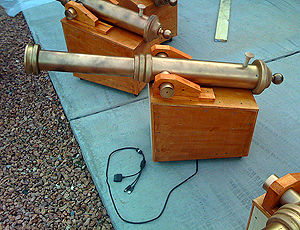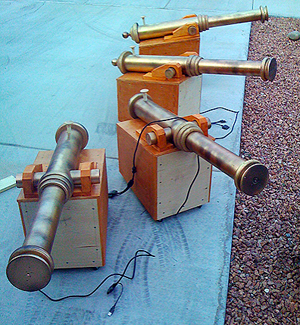 And oh, what's that little black cable sticking out from under the cannonades? Is that a USB cable...?
I'm looking forward to seeing all our friends on Halloween next weekend. See you then!